Brother, Can You Spare Some Time?
Marty Rathbun postures about "family values" and calls his relationship with his only surviving brother, who is mentally challenged, "very close"—yet Marty hasn't visited his brother in decades, not even when their father died.
Marty Rathbun and his anti-Scientology cronies portrayed themselves to their tabloid media sources as guardians of family values.
Rathbun's only living sibling knows what it's like to live with Marty Rathbun's "family values"—a brother who wants no part of him.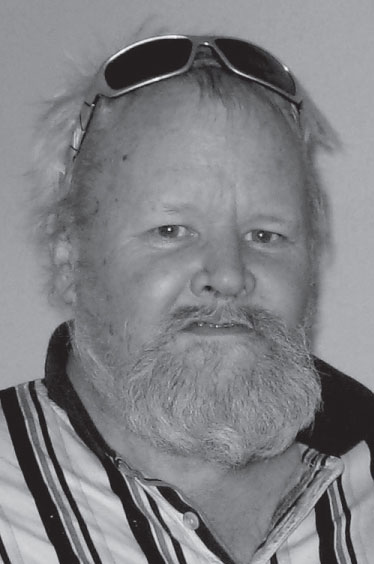 The last time Hadden Scott Rathbun heard from his brother Marty was in 1994 when their father died. But Marty never bothered to attend the funeral, although his then-wife did. Scott thinks that Marty still works for the Church, even though Marty abruptly left the Church and his wife in 2004.
Today, Marty's brother is middle-aged, paunchy, with grey hair and a beard. His "home" for the last five years has been an assisted living facility in California. A kind, simple-minded man, he lives a solitary existence in one room with his parrot, which he tenderly cares for during the day.
Previously, he was in another home for the mentally challenged, which he says was "much better," but since moving he has adapted and is content. He has made some friends.
But he is sad that his brother ignores him. Marty "must not love me" he recently told a friend. That's the same Marty who makes himself available to the tabloid press on a moment's notice, while spurning his brother's efforts to reach out to him.
Marty has not forgotten about his brother, but he has intentionally chosen to ignore him. Marty's brother is, in fact, part of the Marty media campaign to appear as an individual with a soul, singing songs of false love and care about his brother:
"My brother was very close… [H]e had some schizophrenic problems where he'd rapidly rollercoaster as a person. And he'd have trouble with alcohol… He'd wind up in the mental ward," said Marty. In the same statement to a reporter he described his brother as being "literally in a catatonic state."
The brother's experience reveals how disingenuous Rathbun is when he sheds crocodile tears over phony stories of family separation he promotes to smear the Church.
Rathbun has been as close as a 30-minute drive from his brother at least three times in the course of a year. Yet he can't spare a minute of his time to contact the man? That's how little he really cares.
Image: